About Us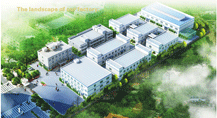 We are devoting ourselves in supplying comprehensive range of sealing materials and products for our customers. We have four manufacture bases to supply vast amounts of sealing products to meet the world's demand. Yuyao Great Sealing Material Co.,Ltd. is belonged to Greatsealing, she dedicates to R&D and service of gland packings, joint sheets, industrial gaskets and sealing machines, etc. As a professional Exporter, we can offer you a widely range of sealing raw
materials and products, swift computerized quotation, ample finished goods inventory, and
efficientcustomer service …
Main Products as follows:
Compression Packing
PTFE packing, Aramid packing, Graphite packing, Carbon fiber Packing, Synthetic fiber packing,
Mineral fiber packing etc.
Joint Sheet
Non-asbestos sheet, PTFE sheet, Graphite sheet, Rubber sheet, Cork Rubber, Mica sheet, Beater
sheet, Asbestos sheet and so on
Industrial Gasket
Graphite gasket, Double jacketed gasket, Auto gasket, Spiral wound gasket, Kammprofile gasket,
Corrugated metal gasket, Ring joint gasket, Metal O-ring, PTFE Envelope gasket, Insulatingsets and expanded PTFE tape, Braided graphite tube, Rubber rope etc.

Sealing Machine

Packng tools, Packing cutter, Gasket cutter, SWG winding machine, bending machine, Groover, Angling machine, Double jacketed machine, Gasket cutting machine, Puncher, Calender, Braider and so on.

Raw Material

PTFE yarn, GFO yarn, Graphite yarn, Carbon yarn, Aramid yarn, Silicon rope etc.
SS tape, Graphite tape, PTFE tape, Metal bending strip, Metal Kammprofile strip, tanged SS sheet
Asbestos, thermal and insulation materials